Epic Battles of the Bible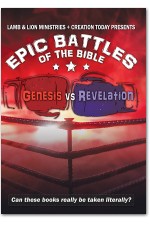 Product Code:
EBOTB
Reward Points:
0
Availability:
In Stock
Price: $25.00

Can the biblical books of Genesis and Revelation be trusted as truth? Find out as Tim Moore and Nathan Jones present proofs for Bible prophecy and Dr. Jobe Martin and Eric Hovind share powerful evidences for a belief in a literal young earth creation in this epic Lamb & Lion Ministries conference!
ROUND 1
"A Literal Global Flood"
Eric Hovind, Creation Today
ROUND 2
"A Literal 1000-Year Kingdom"
Nathan Jones, Lamb & Lion Ministries
ROUND 3
"A Literal 6-Day Creation"
Jobe Martin, Biblical Discipleship Ministries
ROUND 4
"A Literal Rapture or Tribulation to Endure"
Tim Moore, Lamb & Lion Ministries
FINAL ROUND
"Q&A"
Format: 3-disc DVD
Length: 4:30 hours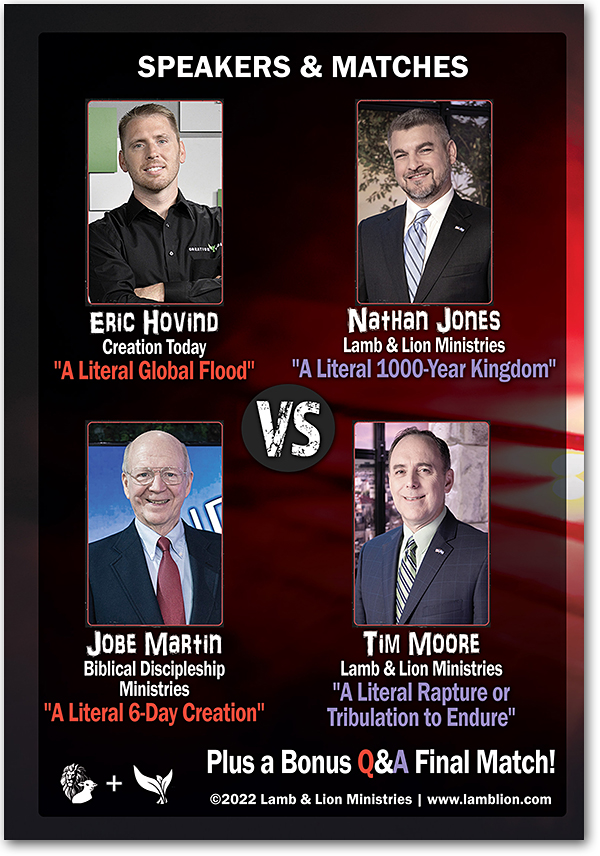 Write a review
Your Name:
Your Review:
Note: HTML is not translated!
Rating:
Bad
Good
Enter the code in the box below: