Government for the Christian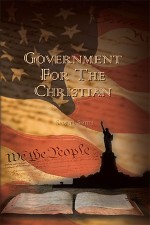 Product Code:
GOVBK
Reward Points:
0
Availability:
In Stock
Price: $10.00

by Samuel Smith
Today many Americans, including Christians, have little idea of the connection between our nation's unique success and its Biblical foundation. This is one reason our nation's government continues to depart from Biblical principles and values. Approximately 100 pages long and filled with Scripture references, this booklet was written to efficiently and effectively equip and encourage Christians to bring the Bible back into the political conversation and confront society with the all-important question: "Who determines truth: God or man?" In the midst of a culture full of political deception and wickedness may the people that do know their God . . . be strong, and do exploits (Daniel 11:32).
Suggested uses: Sunday School/Bible Study Guide; Gift; High School/College supplemental reading; Gospel literature for people interested in politics
Topics: Foundations of Law; Biblical Prescription for Civil Government and Civil Rulers; Biblical Description of Tyranny and Tyrants; Biblically Assessing the Declaration of Independence and U.S. Constitution; Biblically Assessing Economic, Foreign Policy and Moral Issues; End Times Governments; Restoring God's Design; Gospel Presentation
Write a review
Your Name:
Your Review:
Note: HTML is not translated!
Rating:
Bad
Good
Enter the code in the box below: